In November
I posted a link
to an excellent piece in Artforum about the infamous Chinese oil painting village in Dafen.
Last month, on The Atlantic's site,
James Fallows
posted his own pictures of the art and artists in the village and ponders the importance of bearing witness.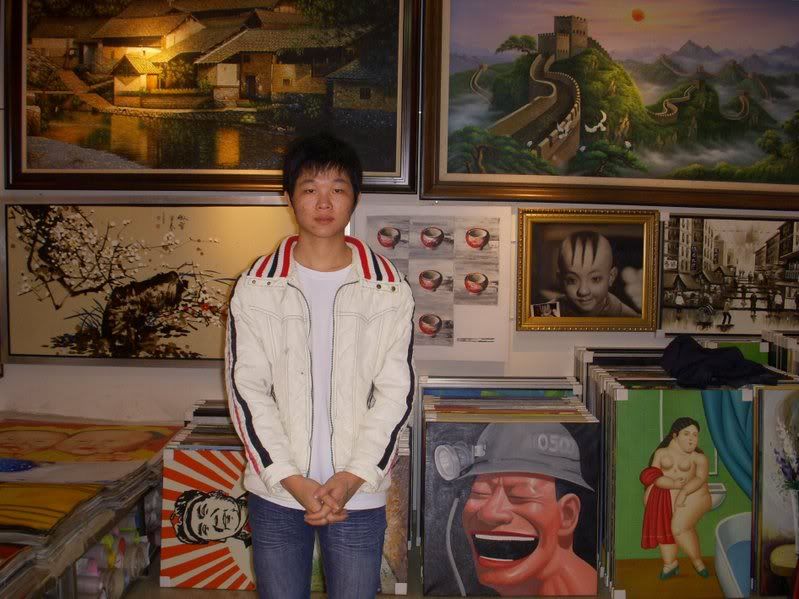 An artist in Dafen with his prolific output
He also links to this earlier article about the village in the
Chicago Tribune
.
So what are these paintings? Are they any less real than the original? Is it fair to accuse these artists who copy the paintings with their own minds and hands with piracy? If there can only be one true Van Gogh Sunflowers, what does it matter if there are thousands of handpainted copies? What if one of those copies was better in some way than the original? Do the copies undermine the value of the original?